Constellation — Manage
Get status updates, issue commands, and manage exhibit maintenance.
Components View
See which exhibit components are on, which are off, and which are currently being interacted with. Get errors and warnings instantly from projectors and components.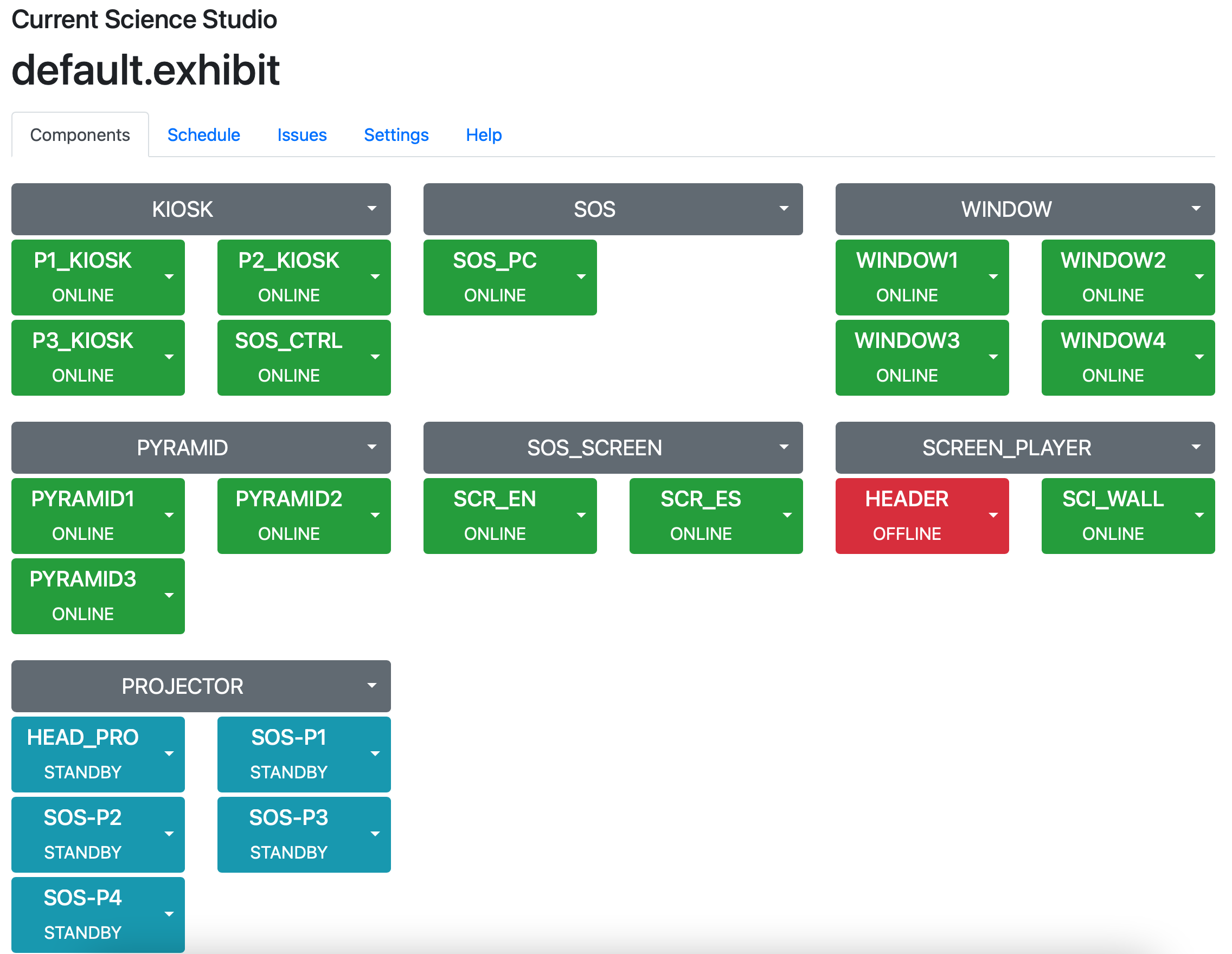 Schedule View
Build complex recurring or one-off schedules to automate the powering on and off of PCs, projectors, and more. Change content throughout the day.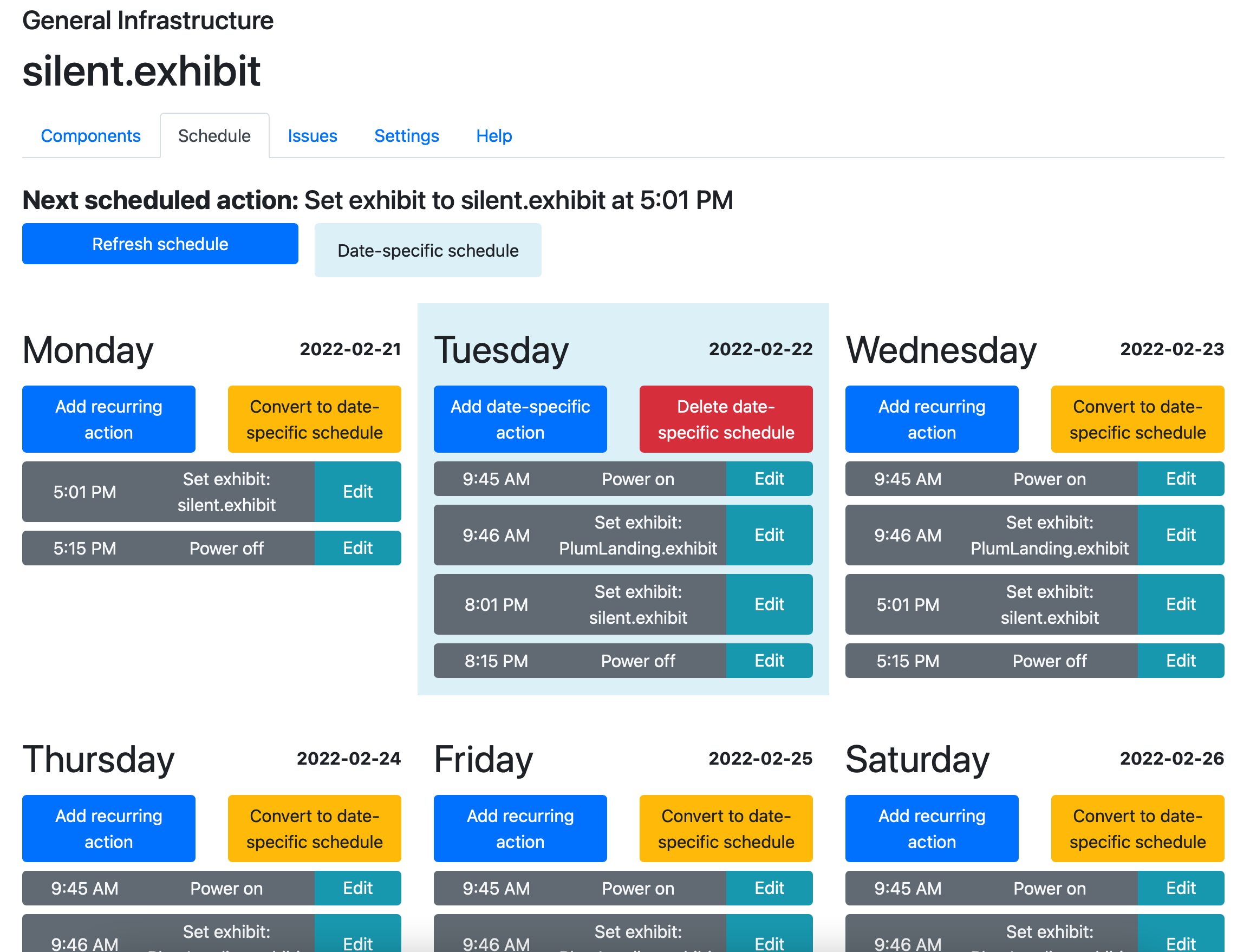 Maintenance View
Create and manage gallery-wide or component-specific issues. Assign issues to staff, upload a photo, and provide notes. Track the location and status of every component, whether they use Constellation or not, and get exhibit up-time automatically calculated.